Before we start, let me allow you to place a face with the name: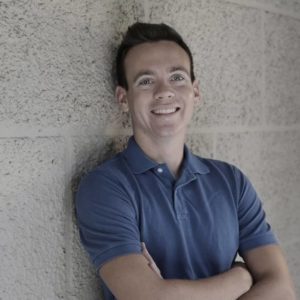 My name is Tyler, otherwise known as the "30 Day Dude". Let's dive into it so you can get to know me!
Who Am I?
I'm a late twenty-something living in the San Francisco Bay Area. I have worked in digital marketing as an entrepreneur since around 2011 though I'm currently looking for a bit of a change and testing out the job market.
Why Did I Create This Blog?
Throughout my twenties, I've had some really high highs and really low lows. There have been times where I felt like I was unstoppable, like whatever I put my time and effort into would succeed. There have been times where I've been full of crippling self-doubt and depression. There have been times where I had incredible self-discipline and motivation. There have been times where I wouldn't work for weeks at a time. There have been some incredible business successes. There have been some spectacular business failures. I've had extremely healthy relationships, both romantic and platonic, that led to personal growth. I've had toxic relationships that involved me acting in ways that were so far removed from my personal values that I didn't recognize myself.
A lot of this turbulence is simply because one's twenties are a chaotic training ground for adult life. But a lot of it came from a lack of consistency in maintaining consistent habits and behavior. Inconsistency is one of my main character defects. It's plagued me throughout much of my life. I would often commit to making changes in my life only to give up after a week or two. Whether it was physical health, mental health, relationships, business, productivity, or something else, I've just always had trouble following through and maintaining.
However, over the last 2 years, I like to think I've gotten a better handle on my life. It all started when I overcame a very dangerous and destructive health issue. This sort of jump-started things. Since then, my life has been full of incremental progress in developing a healthy way of living. Sometimes I think it's going too slow, like my progress is going at a snail's pace. But whenever I take an honest look back at my life just 2 or 3 years ago and compare it to now, I realize just how incredibly far I've come.
Recently things have really picked up. I was in a bit of a rut for a while and decided to make one change. I decided to quit sugar. What's incredible is that just the act of making that one change shifted things in my life. I gained a little confidence and saw improvements in my lifestyle across the board. I started waking up earlier, working out every day, writing more, reading more, and just seeing significant improvements in my outlook and self-efficacy.
That's basically how this blog was born. I wanted to take on more 30 day challenges and share my experience on them. I enjoy pontificating about lifestyle changes and this is a great way to do that too.
Are You Qualified as a Self-Improvement Blogger?
I'm not claiming to be Mark Manson, Tim Ferris, Benjamin Hardy, or any number of impressive minds in the self-improvement space. However, I do think that the experiential nature of this blog is what makes it unique. I'm hoping that the live-action look into my personal experience with all of these lifestyle changes is relatable to you.
I'm not a psychology PhD, New York Times bestselling author (yet), or life hacker with a massive following, but I am just a normal guy looking to improve his life. I've struggled with discipline my entire life. But maybe this is what makes this blog ultimately useful to people. If I can do it, what's stopping you?